Art Services in Saint Paul, MN
In addition to the custom framing services we provide at Grand Hill Gallery, we are also pleased to provide a number of other art services in Saint Paul, Mendota Heights, Maplewood, Roseville, and Lauderdale, MN. Our goal is to be your single source for all of your framing needs for your artwork.
Here are a few examples of other art services we provide to our customers: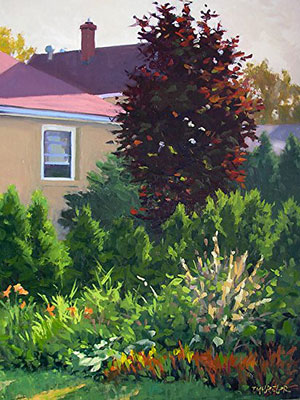 Frame repair: If you have a frame that you love but it needs a little bit of work, we are also skilled in picture frame rehabilitation. Even older, more decorative frames can be touched up and restored to their original condition and beauty. We are pleased to take on any frame repair jobs you have for us.
Picture hanging: Need assistance in hanging larger or more complex frames and pieces of art? We are pleased to provide you with our services so you can hang your artwork in your home safely and permanently.
Oil painting restorations: Our restoration services extend beyond frames. We are also skilled at oil painting restoration. If you have an oil painting in your home that is fading or has spots that have been chipped away, bring it in to our shop and let our painting restoration experts go to work to bring it back to its previous glory.
All of our services are meant to give you high-quality frames and artwork to display in your home. With more than 30 years of total experience and nearly 20 years in business as Grand Hill Gallery, we have the skills and reputation you can trust to get your job done well and to provide you with the best possible customer service in the process. For more information, contact us at our art gallery today at 651-227-4783 and we will be happy to answer your questions.